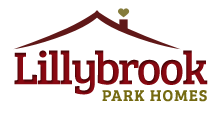 Lillybrook Estate Ltd support various local community  projects. For eight years we supported the St Marys Church Window Fund, with last of the windows being refurbished last year. We raised around £12,000 over the eight years, which was a very significant contribution towards the total cost.
Since the completion of the Church Windows refurbishment we now support Bradenstoke Village Hall, and have received the very pleasant following letter:
When we think about village halls, we imagine all kinds of scenarios. There is one common thread that affects almost all village halls, how do we find funds for the upkeep? Who will run the hall and what activities can be provided?
Bradenstoke Village Hall is fortunate because the inside has been updated and modernised so as to provide a warm, welcoming and comfortable venue.
All the work that has been carried out has cost a lot of money which has been raised in many ways. Lillybrook Estates have been very generous in this matter. Money raised from selling scrap metal has been donated to the Village Hall, so far this year, the magnificent sum of £1,277.39 has been raised. Philip and Lawrence are donating this money in support of the Hall for the benefit of Bradenstoke and Lyneham residents.
Lillybrook Estates have also helped in many other ways from providing metal fencing to labour and tools to dig a trench at the rear of the hall in order to repair a serious water leak which caused flooding in the kitchen.
It is no exaggeration to say that by their generosity the hall and the residents of Bradenstoke and Lyneham have been helped to keep this facility functioning. 
Philip and Lawrence help out in so many ways and if there is a problem, invariably they will be the first to be contacted and if they cannot help, they know a person who can.
It is fair to say that Lillybrook Estates are generous, always ready to help and on behalf of the Village Hall Committee we would like to say a big thank you.
The Village Hall Committee
https://www.lillybrook.co.uk/wp-content/uploads/2014/05/logo1.png
115
220
Lillybrook Park Homes
https://www.lillybrook.co.uk/wp-content/uploads/2014/05/logo1.png
Lillybrook Park Homes
2018-12-04 09:28:55
2018-12-04 09:35:25
Lillybrook contribution to local Village Hall